5 Plant-Based Hair Care Solutions For Women...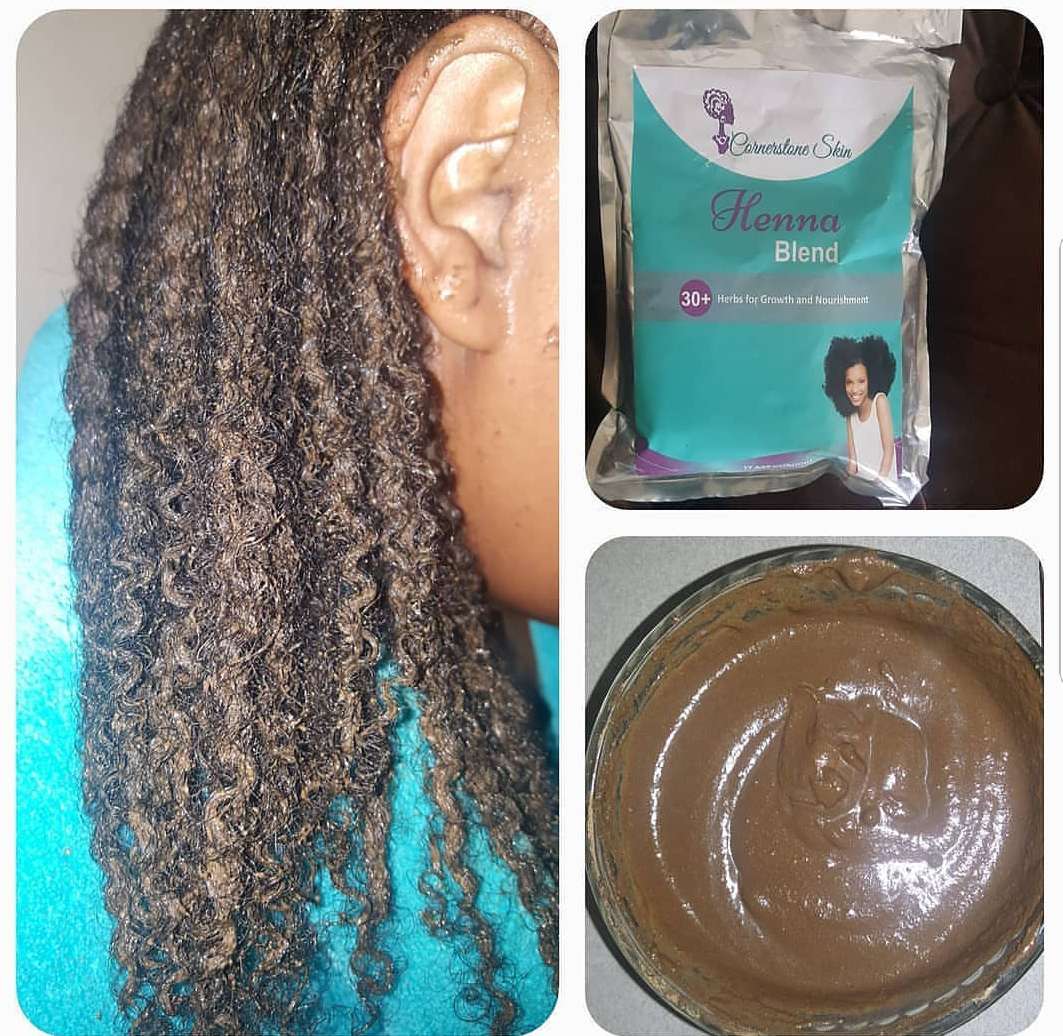 Health and wellness guru Brittany Bowens' plant-based hair care solutions for you!
1. Use Aloe Vera in your Conditioner, not chemical moisturizers Aloe Vera has both emollient and moisturizing benefits, meaning that it smooths the cuticle surface and also attracts and seals in moisture from the environment.

2. A good rule of thumb is to use a plant-based antioxidant like Amla that accelerates collagen production as a result it strengthens new growth preventing the onset of breakage.
3. Women who are experiencing excessive hair shedding will benefit from using Bhringraj Herb which contains essential nutrients that satisfy the deficiency of minerals that lead to uncontrollable hair loss.

4. Fenugreek is a dandruff buster and a shine booster!
This seed is high in lecithin, nicotinic acid, iron, and amino acids, combined these nutrients produce slip while detangling, increased shine and nourishes your scalp preventing dandruff.

5. Slow hair growth is discouraging but using a powerhouse herb like Ashwagandha that increases blood circulation to the scalp by delivering nutrients and oxygen to the hair follicles thereby increasing hair growth production. This herb is known for awakening sleeping hair follicles, it's a must have herb in your hair regimen.

Brittany says less is more when choosing what ingredients to put into your hair. Her new herbal hair mask is a superior multitasker.

Is there a woman who hasn't struggled finding the right products for her hair?
We shouldn't have to buy dozens of chemical laced products to eventually fine one that hardly does the job," says Brittany who has spent 10 years in the hair care space. I have now paired down my hair care collection to a few products that work amazing and are plant-based ingredients. One of them is her new Herbal Henna Blend Hair Mask by Cornerstone Skin.


This herbal hair mask is for women who a tired of purchasing products to later learn that it has caused further set backs in her hair journey. Many are running to the store purchasing hair products out of convenience instead of taking a more holistic approach to the ingredients that are placed on our hair.
There is always pressure to have beautiful hair, but at what is the cost?
Our 36 Herb Henna Blend Hair Mask is filled with %100 raw natural ingredients that...
Penetrate the hair follicle increasing blood flow to the scalp as a result your rate of growth increases
Moisturizes the hair strand with naturally occurring humectants from within the environment
Essential nutrients found in our herbs drastically reduce hair shedding
Fenugreek enables for easy detangling and increased shine
Dandruff and flaky scalp are a thing of the past
While taking care of your hair you don't have to feel frustrated, discourage or lack confidence in the look and feel of your hair.

The days of hair insecurity are over, enjoy being able to get predictable results with each use of our Henna Blend Herbal Hair Mask.

You'll feel knowledgeable and have increased self esteem knowing your hair will receive maximum hydration, manageability, growth and shine.
Get All 5 Herbs and 31 More In One Hair Mask!
Weight: 8.8 oz. (250g)
Ingredients
Aloe Vera Leaves, Amla Fruits, Ashwagandha Root, Baheda Fruit, Bhringraj, Brahmi, Cloves, Curry Leaves, Cedarwood, Fenugreek, Flaxseed, Ginger, Gotu Kola, Henna (Lawsonia Inermis), Hibiscus, Jamun, Kachur Sugandhi, Kapur Kachri, Katha, Lodhra, Manjistha, Marshmallow, Licorice, Nagarmotha, Neem, Neutral Henna (Cassia Obovata), Aritha (Sapindus Trifoliatus), Ratanjot, Reetha (Sapindus Mukorossi), Rose Petal, Sandalwood, Shikakai, Sidr, Stinging Nettle, Green Tea (Camellia Sinensis), Tulsi
Weight: 3.5 oz (100g)
SAMPLE IT OR GIVE AS A GIFT!
Receive more articles on herbal hair care best practices and more!